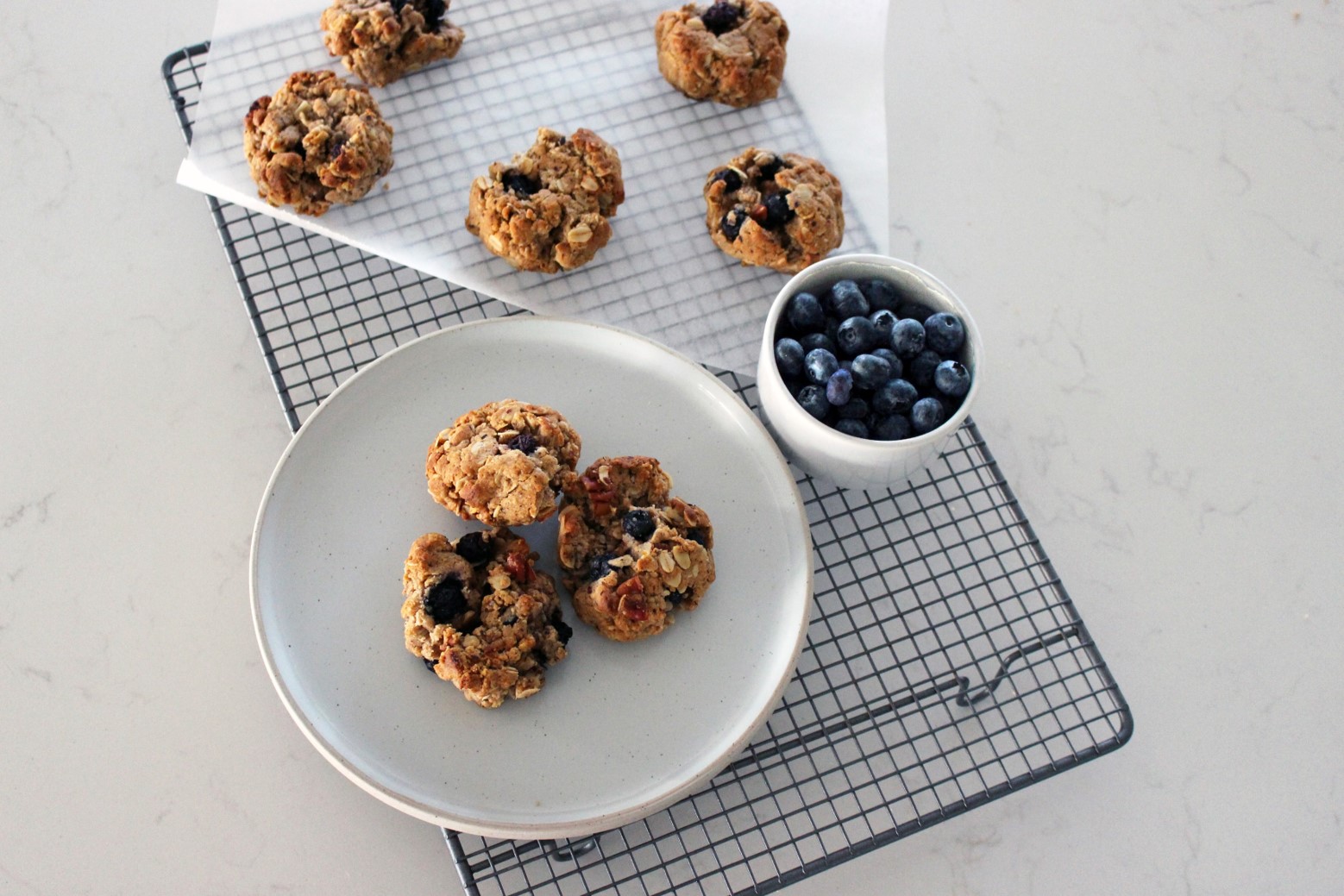 Looking for the perfect guilt free biscuits? Well here they are, these Oat and Blueberry biscuits are the perfect combination of sweet and nutty whilst still being filled with wholesome ingredients. These biscuits make for the perfect mid-morning or afternoon snack.
Ingredients
1 cup flour
1 cup rolled oats
½ cup Hazelnut meal
1 teaspoon baking powder
½ teaspoon cinnamon
½ cup honey
½ cup peanut butter
½ cup coconut oil, melted
1 large egg, lightly beaten
½ cup pecans, chopped
¾ cup blueberries
Method
Preheat oven to 180°C and line a baking tray.
In a large bowl, stir flour, rolled oats, Hazelnut meal, lemon zest, baking powder and cinnamon.
In a medium bowl, combine peanut butter, coconut oil, honey and egg. Stir well.
Add the wet ingredients to the dry ingredients and fold until combined. Fold in pecans and blueberries.
Roll 1 tablespoons of mixture into 12 golf size balls and place onto the baking sheet, use a spoon to flatten. Bake 14- 17 minutes, or until golden brown. Cool on the pan for 5 minutes and then transfer to a wire rack to finish cooling.
Once biscuits are completely cool, they can be stored in an airtight container or frozen.